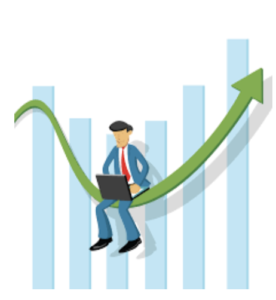 Premium Accounting Services without the Premium level cost
Growing businesses often reach a point where they need professional financial advice, but can't afford a full-time CFO or controller. The cost of hiring a full-time CFO can range from $60,000 to over $100,000 per year plus bonuses and benefits.
Our Part-Time CFO services provide you with experienced support at a small fraction of that cost.
Best Business Practices (Advisory consulting & Planning)
We strive to keep your business ahead of the game by acknowledging the unique situations surrounding each business and by being mindful of the competitive and economic trends that directly impact your business.
Cash Flow Budgeting & Forecasting
For broader decisions affecting your business' future, we can assist you with planning for your cash flow and financing needs and estimating costs through budgeting and forecasting.
S.W.O.T Analysis & Review
We can help you with your business plan and assess your company's performance within its industry. We will use your financial details to evaluate your current operations. This evaluation will provide information where your company is performing strong, identify areas of underperformance, locate unutilized opportunities, and alert you to positive and negative changes in the business or regulatory environment. This comprehensive analysist so the business Offer practical advice to help your business be more efficient and successful.